Ciao, sono Marinell.
Teamlead English Content - Sono responsabile per l'ideazione e la creazione di contenuti degli StudySmarter Originals per i paesi anglofoni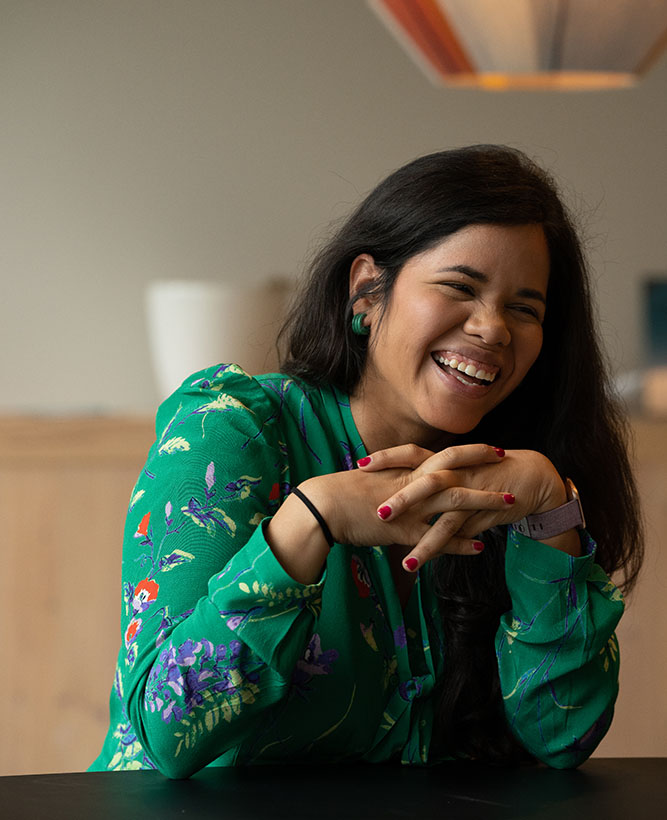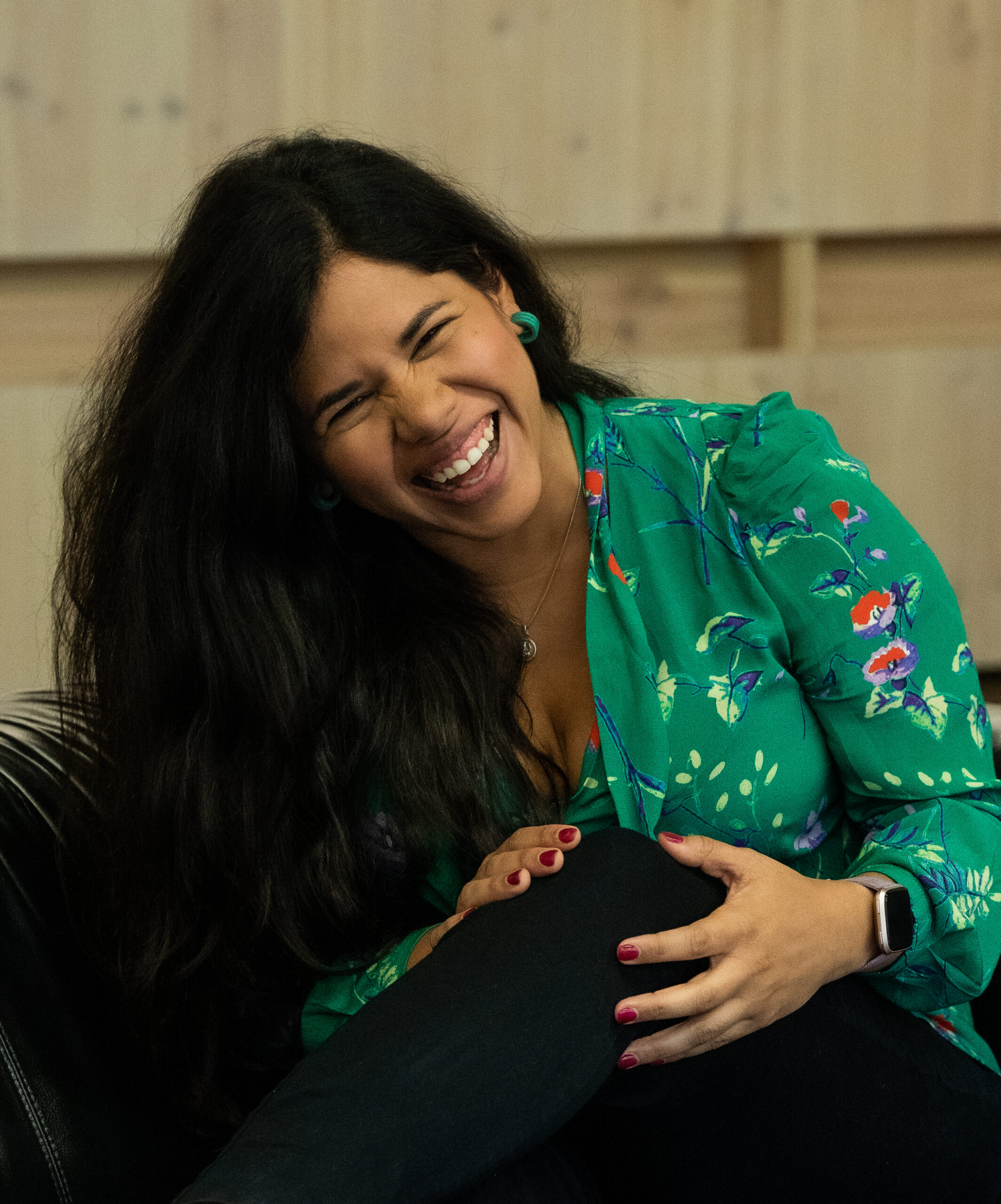 Who am I
I'm a Design Thinker with a background in Economics. Originally, I'm from Venezuela where I worked as a consultant in Public Policy. I came to Germany to do my master's degree in Economics and during my studies, I discovered the exciting world of digital innovation. In my previous jobs in Germany, I worked within the startup ecosystem in Munich and realized that I wanted to pursue a career path that allowed me to connect the dots between digitalization and sustainable development. I'm also passionate about women empowerment which is why I started an online community in my city to connect and support international women living abroad.
Hidden Talent
My hidden talent was so hidden that I didn't discover it until last year: storytelling. I've always admired how authors can make me travel to faraway or fictional places just with words printed on paper, but it never crossed my mind to try it. After 4 years of living in Germany, I had the sudden urge to reconnect with my mother tongue. I thought the best way to do it was with a pen, paper, and a travel writing course. It was then that I learned that it comes naturally to me not only to write stories but also to visualize them in a compelling way.
Passionate about
I am passionate about learning. For me, learning is not only about academic education. It is about all those experiences that allow me to discover a new part of me or that help me to see the world with different eyes. My curiosity and exploring soul are my triggers to travel to different countries, to discover new hobbies like painting and dancing, or acquire new skills like Design Thinking and Programming.
Working at StudySmarter
Having access to Education regardless of student's background or income is a topic that is very close to my heart. Coming from a developing country, I know that education cannot be taken for granted. I did not think it twice to join the StudySmarter crew when they asked me to be part of their team to help them expand their wings to new markets. Working at StudySmarter is a continuous learning experience. I like that the content we're producing is available for free to any student. I like the open culture where everyone is encouraged to bring new ideas. I like the flexibility to be able to work from home as much as I want but... I still choose to go to the office because the best part of StudySmarter is especially the team.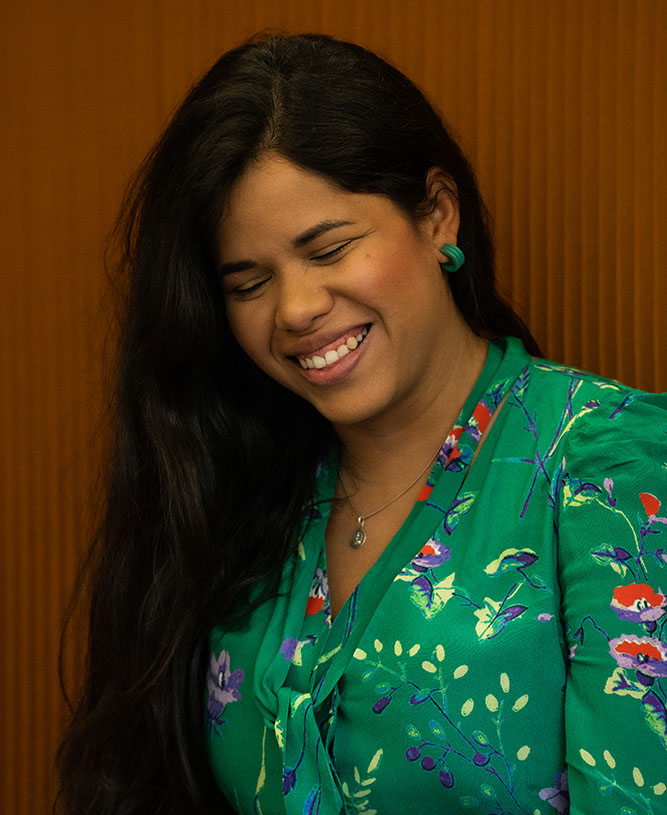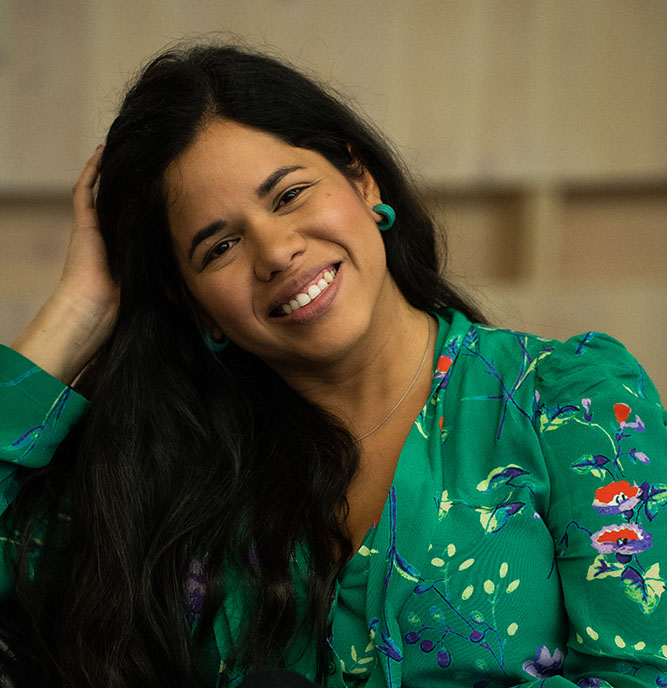 Typical day
I live in Augsburg, so I usually start my day either with a cup of freshly brewed coffee, a train ride, and a book or with a one-hour workout session. The choice depends on whether I'm going to the office or working from home. Both routines have their unique way of clearing my mind and prepare me for the day ahead. I'm a big fan of to-do lists so I start my days by prioritizing my list of tasks. Afterward, I support my team of content creators with any questions that they might have. The afternoons are usually for defining new strategies for the content rollout, managing the progress of our content structure and article creation process, and aligning with other teams such as SEO and tech.
Crucial skill in your role
Adaptability
Adaptability. With such rapid growth, you have to constantly rethink your strategy and be able to adapt to new situations without slowing down. Always keep the big picture in mind, but be aware that the road to success can change suddenly. You have to be able to react and adjust quickly. As we like to say in the content team: "You need to be able to fly while building the plane".